Creating a business crypto account with Nebeus is a simple and straightforward process. This article will guide you through the steps required to request a business account and provide you with the necessary information to get started

Step 1: Request a Business Account from Your Personal Account:

To begin the process, follow these steps:

Log in to your Nebeus account using your personal credentials.

Navigate to your Profile section, usually located in the account settings or user dashboard.

Locate and click/tap on the "Request Business Account" option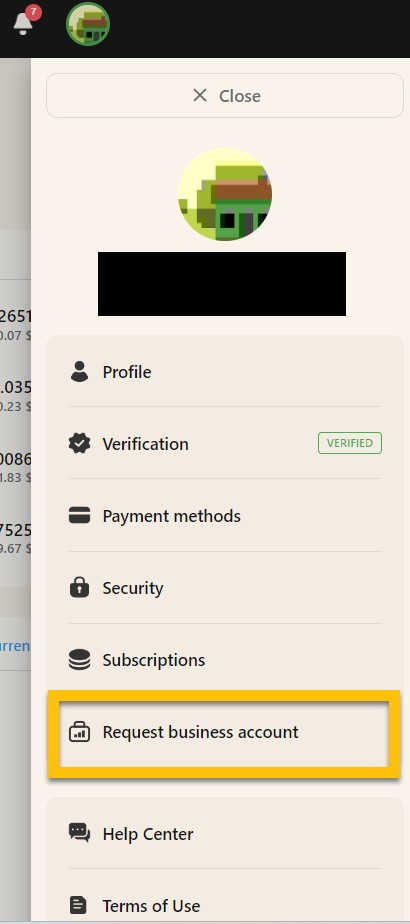 Step 2: Complete the Form:

Once you have selected the "Request Business Account" option, you will be directed to a form that needs to be filled out. Provide the requested information accurately and ensure that you include all required details. The form may typically ask for details such as:

Your company name

Contact information (email address, phone number)

Business address

Business registration or incorporation details

Brief description of your business activities or purpose

Take your time to complete the form thoroughly and double-check for any errors or omissions before submission.

Step 3: Account Review and Confirmation:

After you have submitted the form, our dedicated team will review the information you provided. This review process ensures the accuracy and compliance of the submitted details. Please note that the review may take some time, as we prioritize thoroughness and security.

Once the review is complete, our team will contact you to confirm the successful creation of your business account. You will receive further instructions on how to access and manage your business crypto account.

If you require any further information or have specific questions regarding business accounts, please do not hesitate to contact our support team. Our knowledgeable representatives are available to assist you and provide the guidance you need.

Creating a business crypto account with Nebeus is a seamless process. By following the steps outlined in this article, you can easily request a business account from your personal account, submit the required information, and await confirmation from our team. Should you have any inquiries or need additional support, feel free to reach out to our dedicated support team for assistance.

Thank you for choosing Nebeus as your crypto platform partner. We look forward to serving your business needs effectively and securely.