A Money account is your personal European IBAN & UK Sort Code account for managing your FIAT, making payments, investing in crypto, and HODLing.

What do you need to create it?
Phone number (used for SMS verification)
Valid government ID
A real-time selfie picture of yourself
Proof of address

Be 18 years of age or older



Who can make use of it?

​

Valid for EEA residents/citizens.
How to open a Money Account?
There are two ways you can open a Money account.

a. If you are not a current Nebeus user, first, create a Nebeus account and then you will be able to open a Money account from your Dashboard. (Follow to step 1)
b. If you already have a Nebeus account, you can create a Money account directly from your Dashboard. (Follow to step 2)

1. Create a Nebeus Account
b. Enter your contact information (First name, surname, email, password, country).
c. Click or tap on Open Account.
d. You will receive an email from Nebeus to verify your email address.

f.
Sign back into your Nebeus account using the email and password you recently entered to complete the email verification process.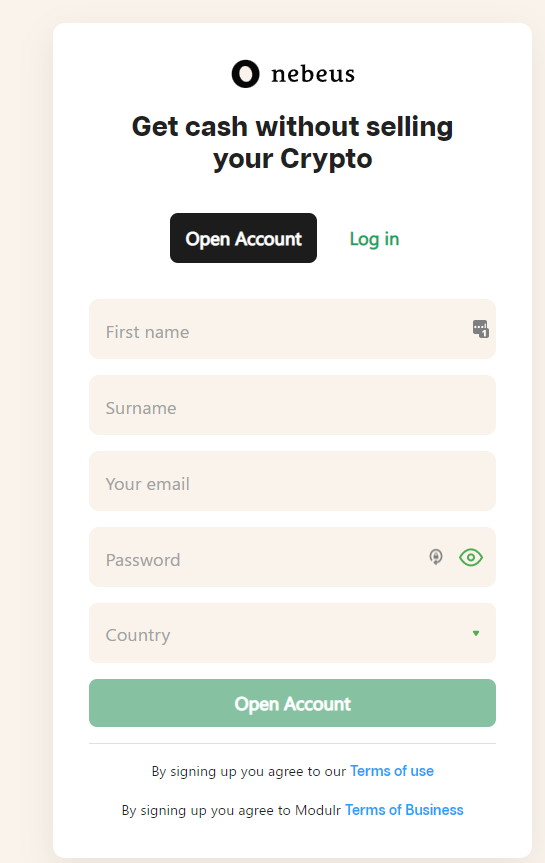 g. When your account is created, you will be asked to go through our verification process called
KYC (know your customer)
. This is a standard procedure banks and financial institutions go through to identify and understand clients and organisations they're doing business with. You will be asked to:
- Upload a picture of your ID.

- Verify your phone number through an SMS that we will send you.

- Upload a proof of address.

- Take a real-time selfie picture.
h. When your account is approved, you can go to your Dashboard to open your Money account.
2. Create a Money account from the Dashboard tab
a. Go to Dashboard and select the Money Account tab.

b. To discover the specific characteristics of each plan, click or tap on Learn more.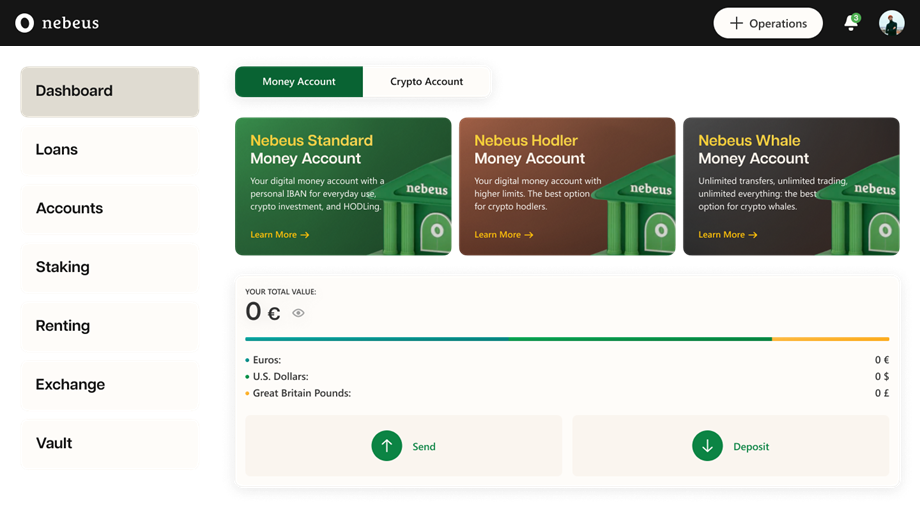 c. While being on the chosen plan's page, e.g. Standard account, click on the button Open Nebeus Standard Account.
d. When it is completed, it will show as Active.