When renting us your Crypto, you will get paid for its use for a predefined period of time.

Earnings can be withdrawn as soon as every 24 hours.


Please, note, that your account should be verified to use this service.
1. Once you are logged into your Nebeus account, click on "Start renting".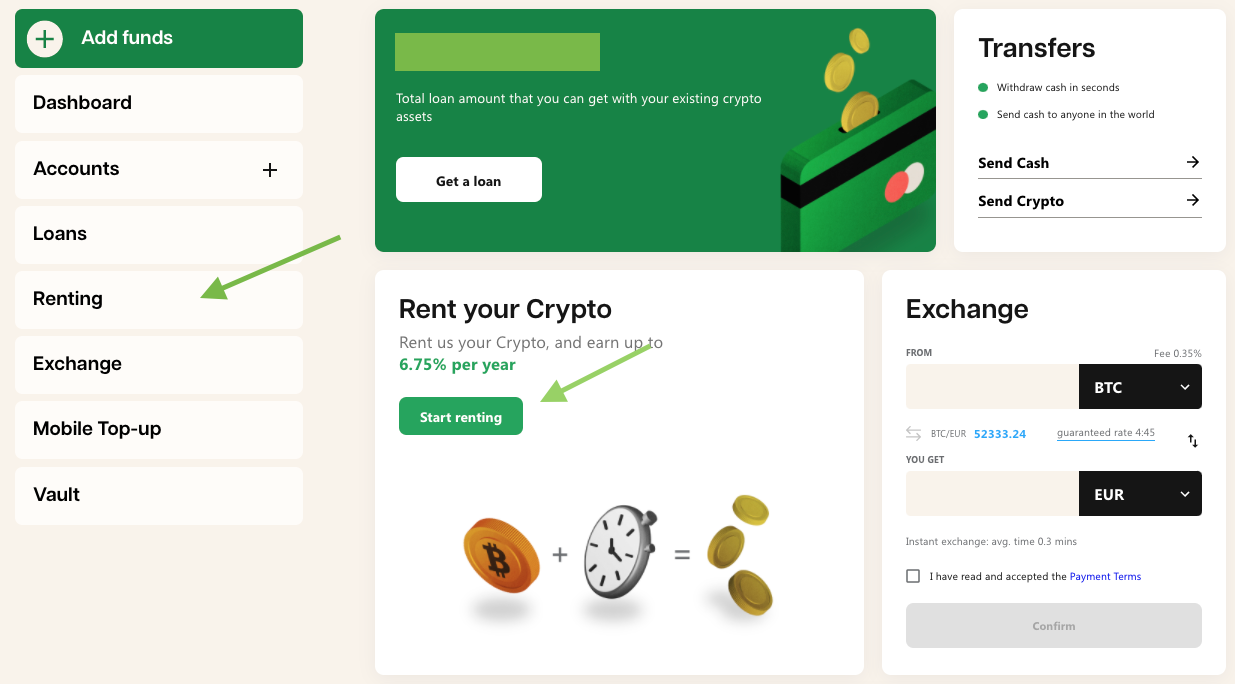 2. Choose from our Juniper and Sequoia programs and introduce how much you would like to rent and determine the period.

3. As soon as you've tailored your Renting program to your goals and needs, press on the "Start Renting" button.