When renting us your Stablecoins or Crypto, you will get paid for its use for a predefined period of time.

Earnings can be withdrawn as soon as every 24 hours.


Please, note, that your account should be verified to use this service.
1. Once you are logged in your Nebeus account, click on 'Renting' or 'Start renting'.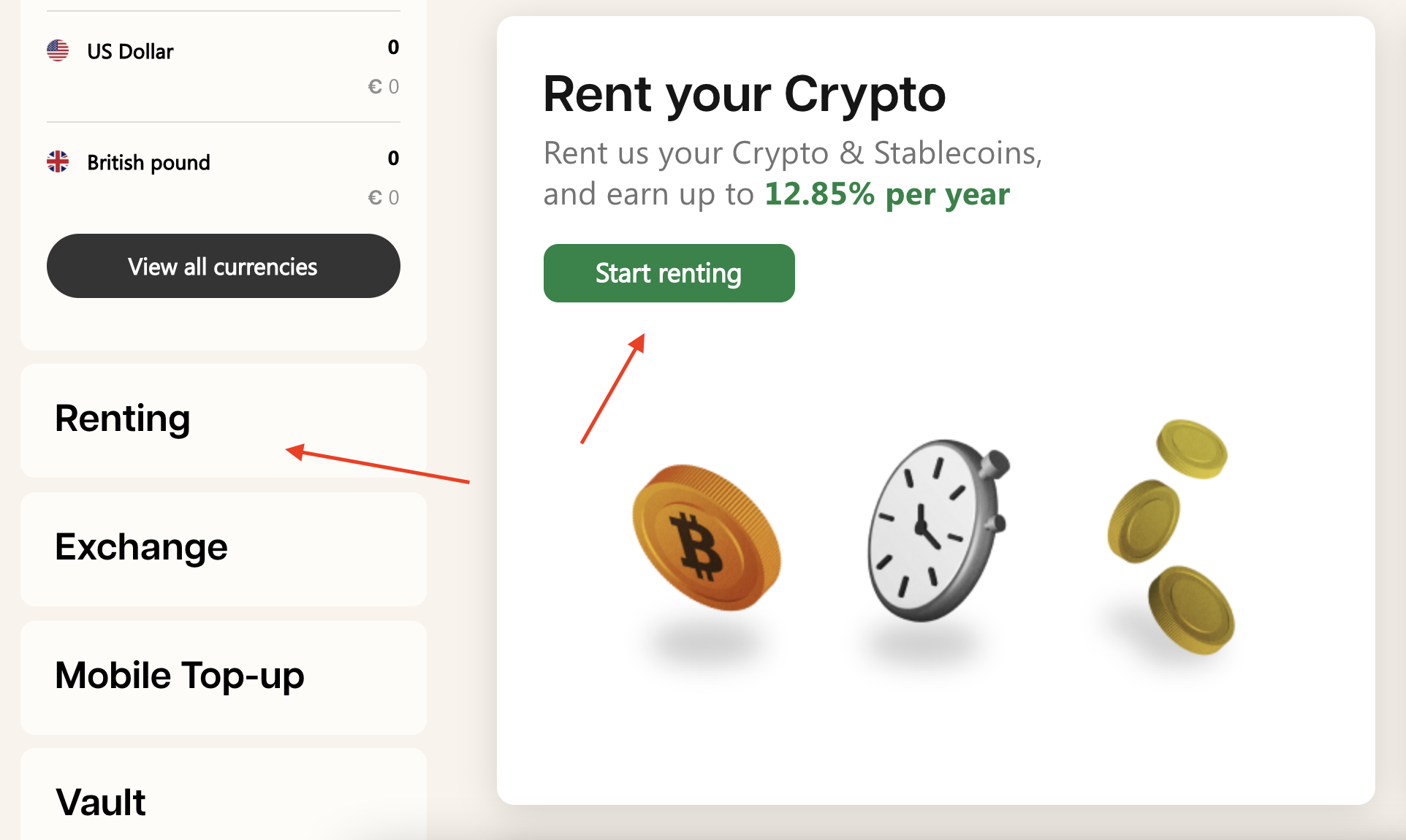 2. Choose from renting us your Stablecoins or Crypto: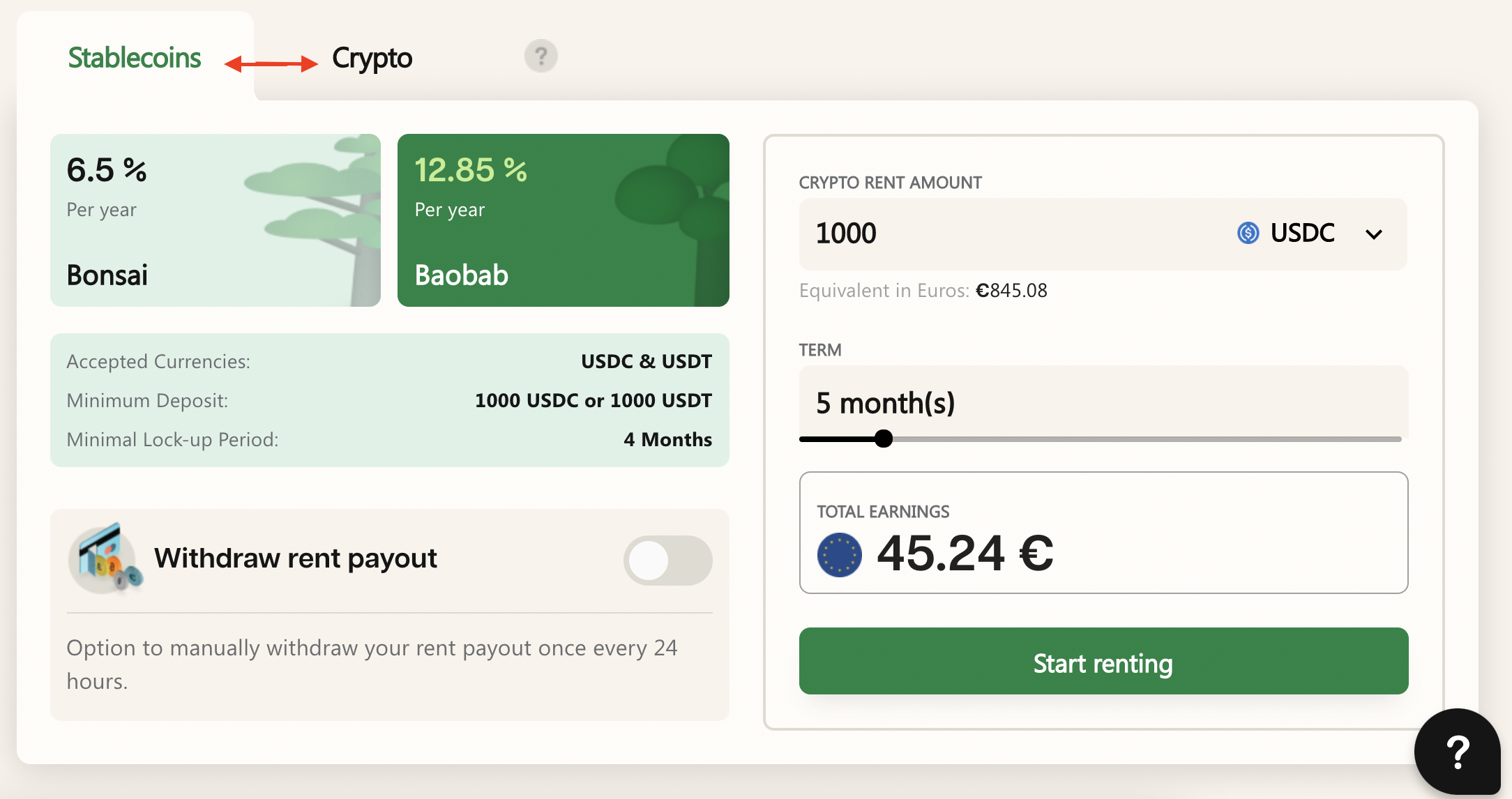 3. For each currency type, 2 programs are available, depending on the yearly payout percentage and minimum lockup period. Select the one that suits you best, introduce Rent amount and lockup period.

4. If you'd like your earnings to be credited every 24 hours, enable the option of manual rent payout withdrawal:


If you're okay with getting paid on a monthly basis, omit this option.
4. Confirm your program by clicking on 'Start renting'.