To start your verification process you have to click at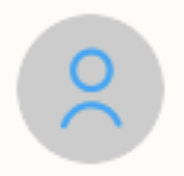 . It is located at the top right of your screen.
1 -
Click at "Get verified" to start the process.
2 - Once you click you will see the image below.

---


1. Phone Number
Now you can add your Phone number. You must enter a mobile number respective to the country where you live, otherwise, you will not be able to complete the verification.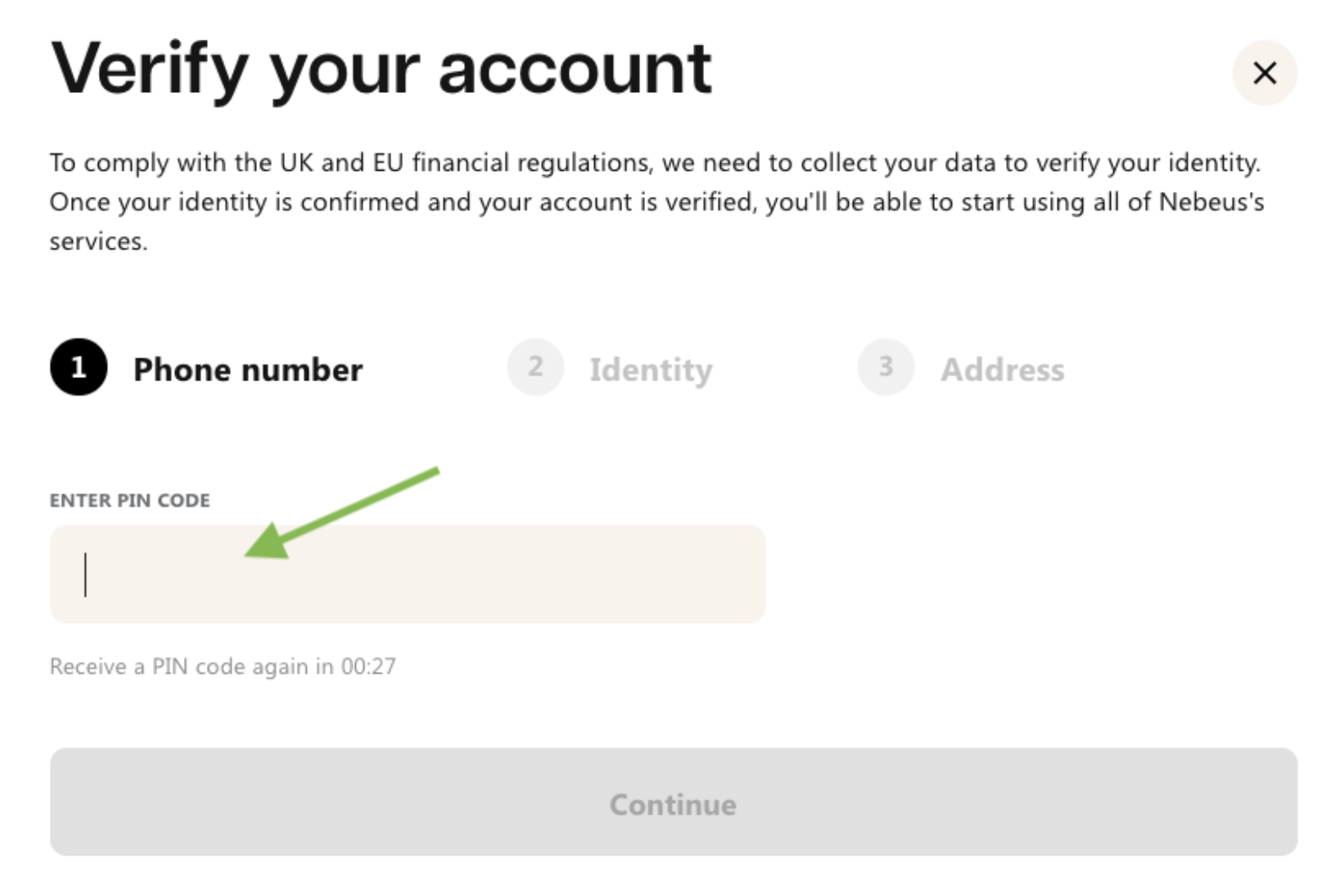 After entering your Phone number, you will receive a pin code via text message.

Add the pin code to the field above to complete the phone verification. Once is done you will see the image below.

Now click in "Continue verification" to proceed to the next stage.

---
To verify your identity you must choose one of the documents listed below and add the document number.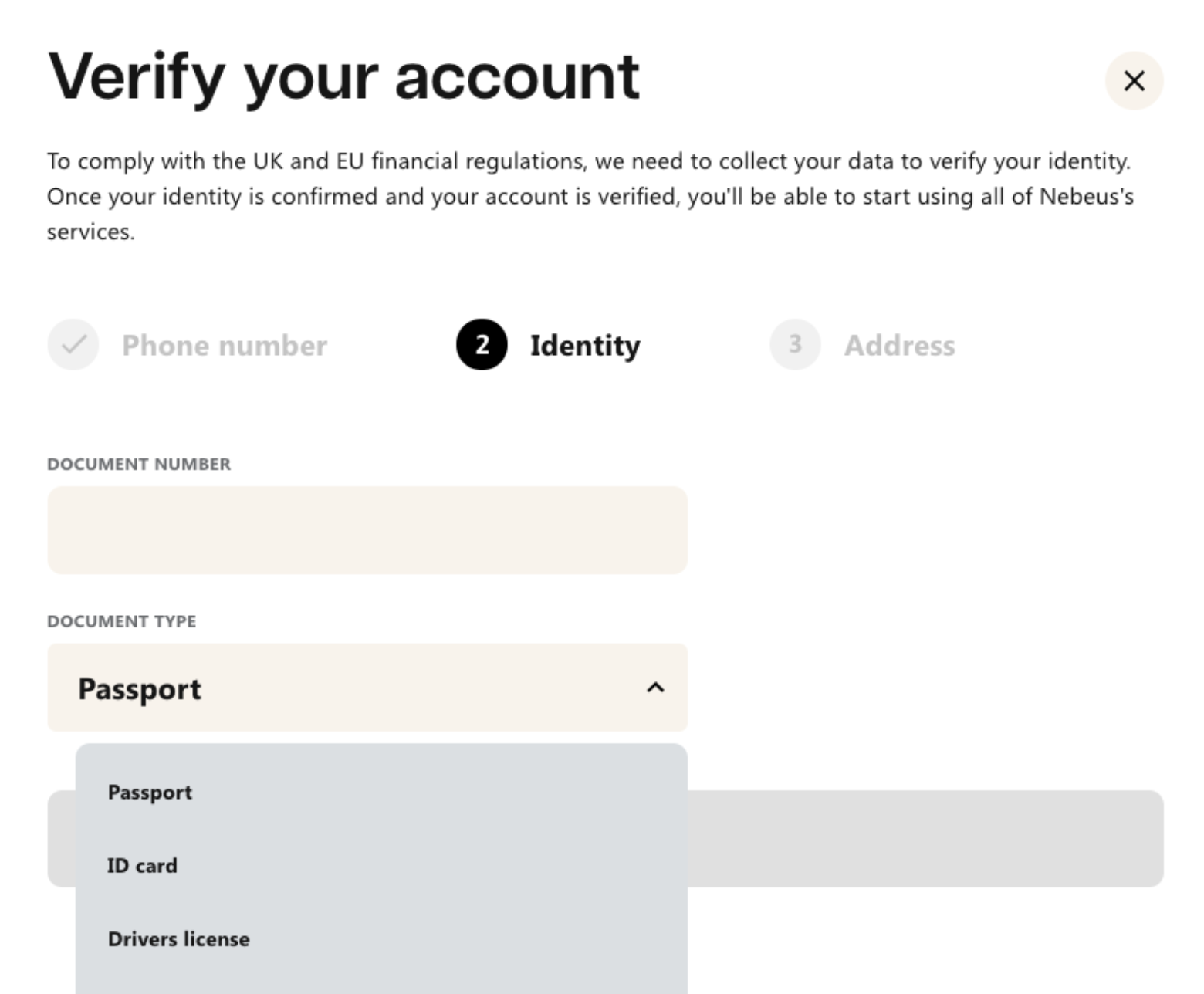 Once the details are added, press "continue". You will be directed to the page below.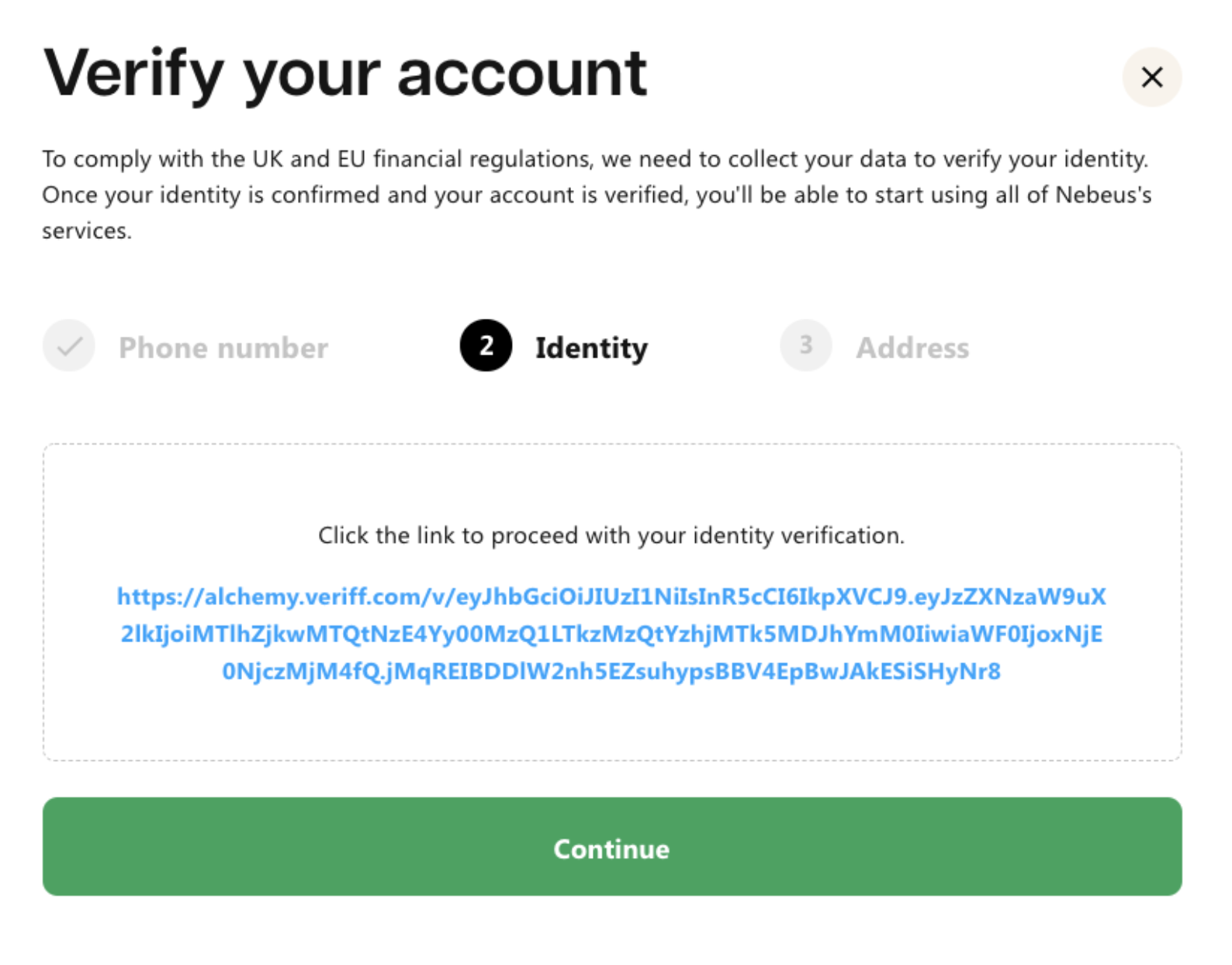 Click on the link and you will be redirected to start the verification of your document.


On the next process you will be asked to take a selfie and a picture of your original document. (this has to be done via a mobile phone)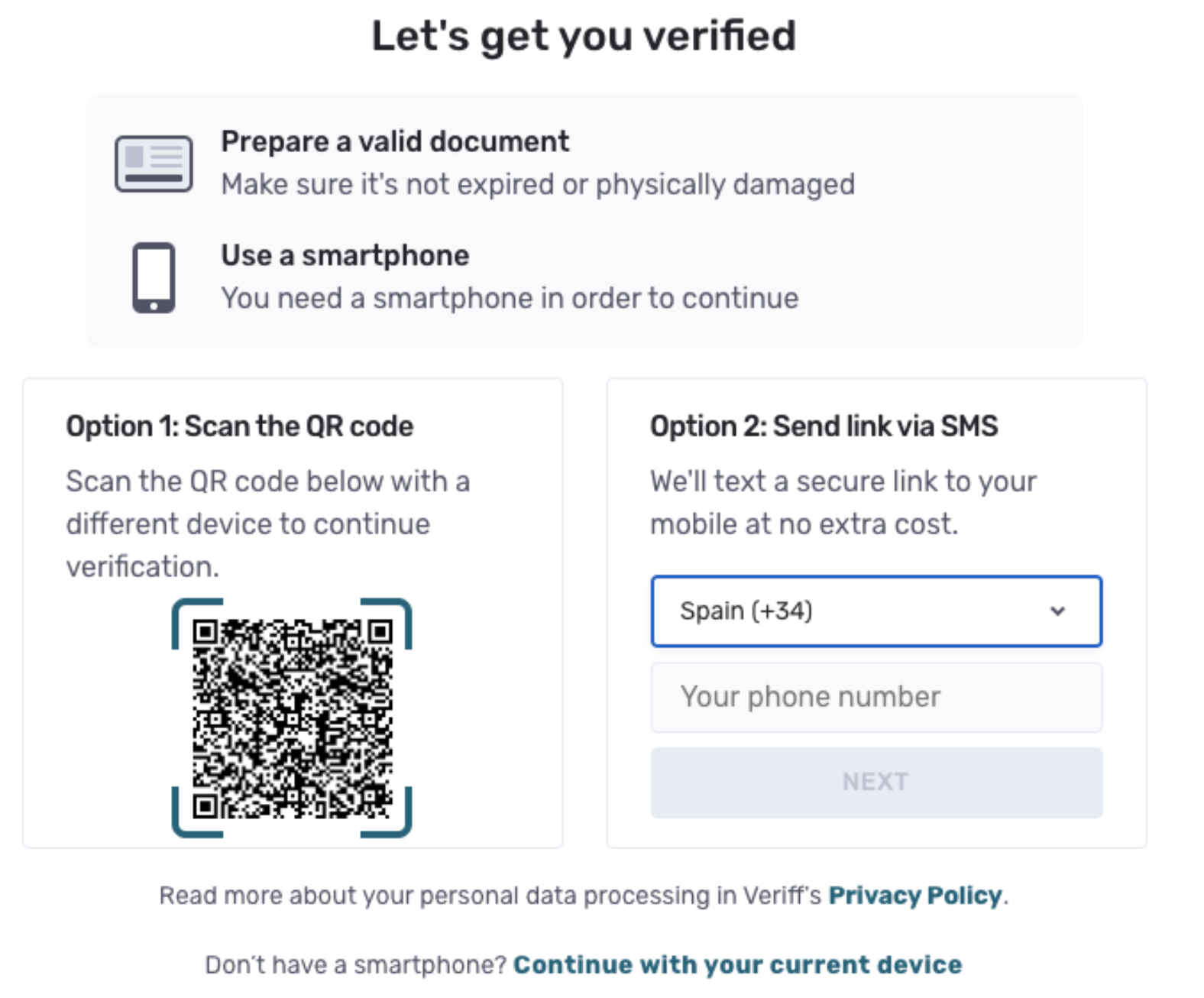 Once you complete the ID verification you will need to complete the address verification.

---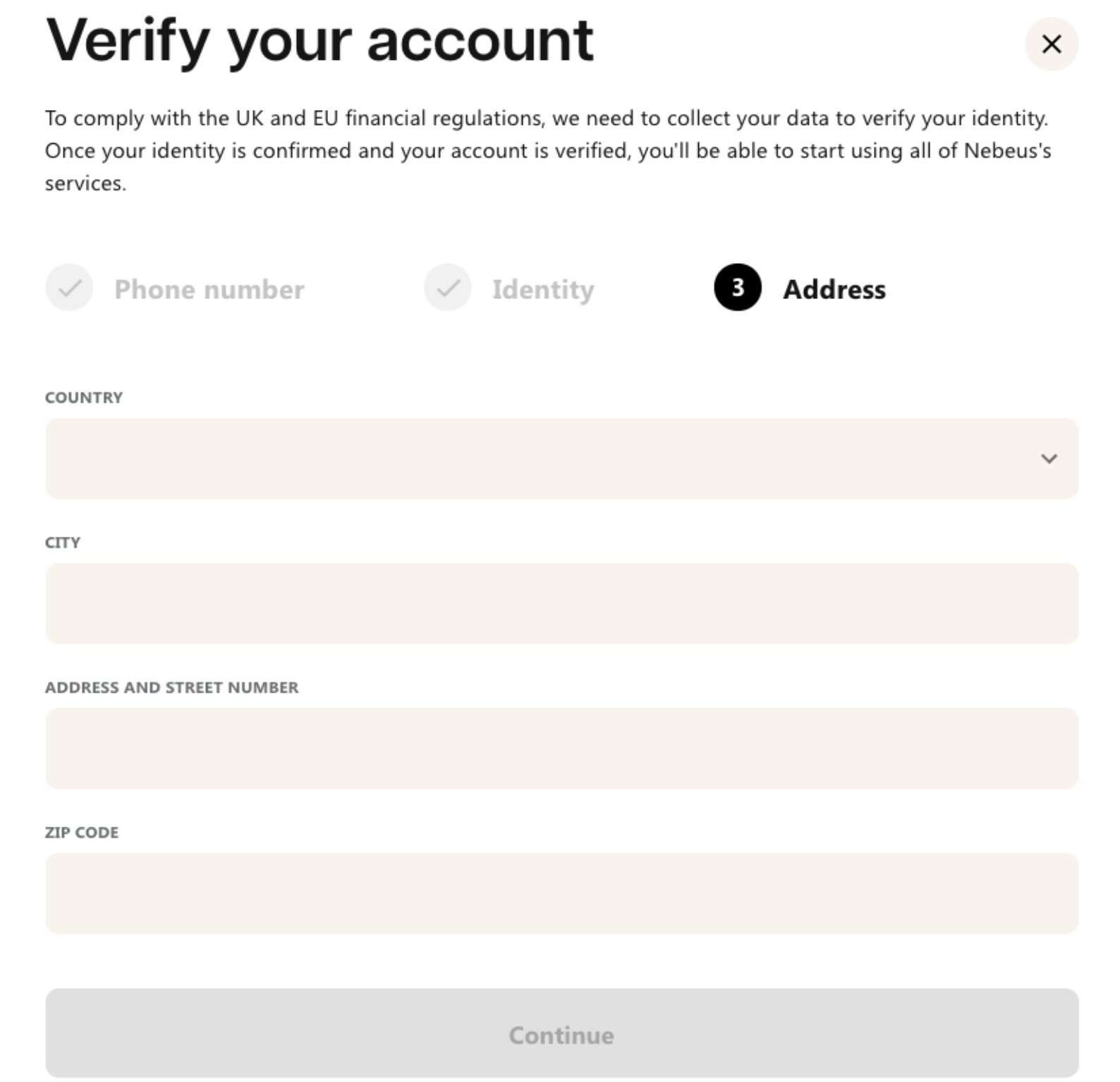 ]
Please insert your details and click "continue".

Here is where you need to upload your proof of address. (Original bank statement or utility bill and has to be less than 3 months old)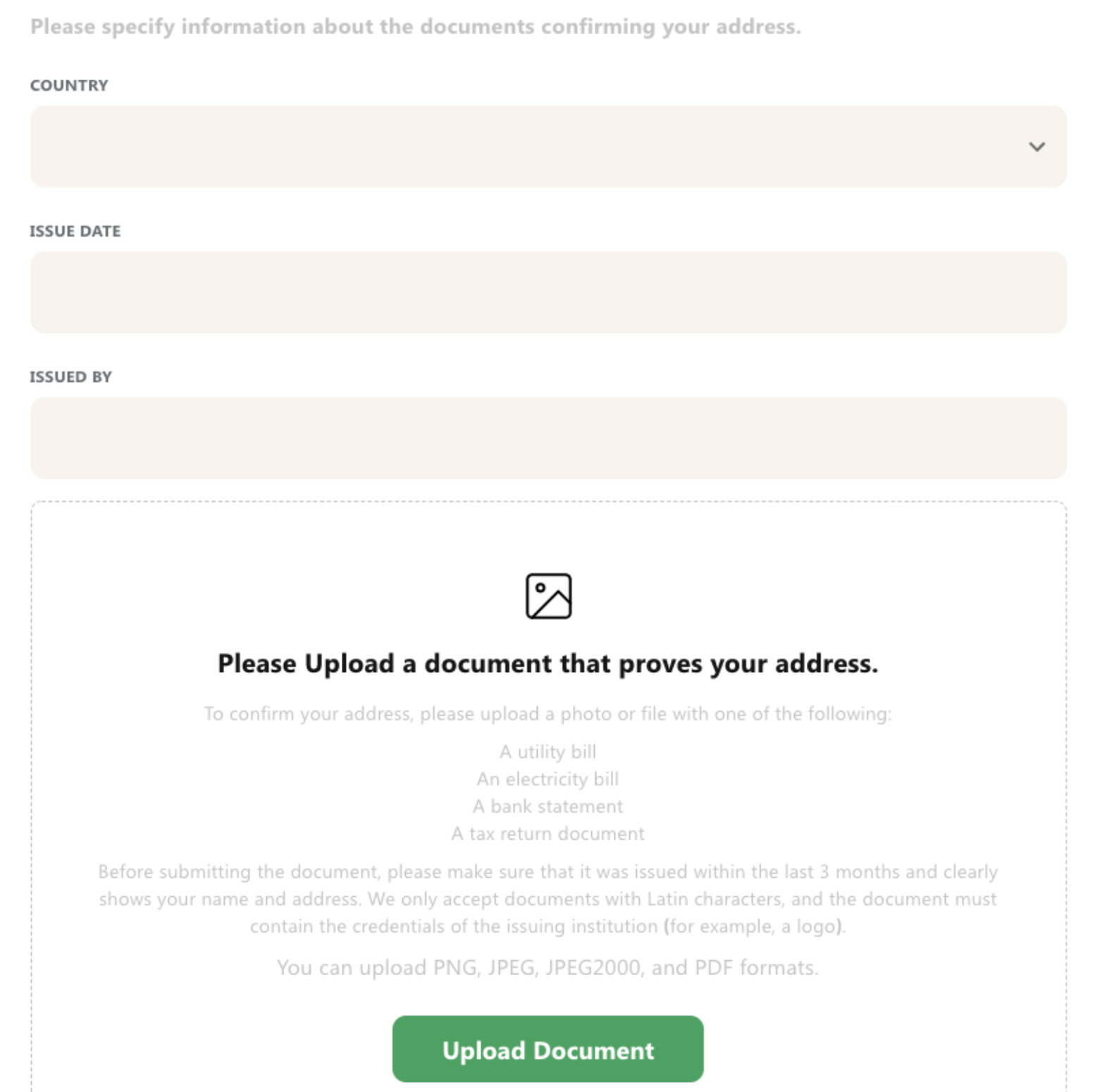 Issued by: The institution that the document came from

Issued date: Date the document was generated

---

Note: The whole process will take around 24hrs (business hours)