With Nebeus you can have a loan very quick! Loans are transferred to a credit or debit Mastercard or a bank account (SEPA). We provide payments in more than 100 countries, you can see Supported countries here.
Two loan programs are available based on your needs.

1. Quick Loan


Interest: 0%




Cash: from 50 to 500€




Term: 3 months




Loan Origination Fee: 2.5%.




Free early repayment option ✅
2. Flexible Loan


Interest: from 6% to 13.5%

LTV: from 50% to 80% of your Crypto value

Term: up to 3 years

Loan Origination Fee: 0%.

Loan Limit: 250,000 Euros.


You must first pass the verification process
If you don't have any crypto click
here
to learn how add crypto to you account.
If you already have crypto and want to learn how to transfer to your Nebeus wallet please click
here
.
1 - From your Nebeus account, click in "
+
Operations
" (located at the top right of the page).
2 - Now click in "Borrow".

3 - Choose the best option for you from our Quick or Flexible Loans.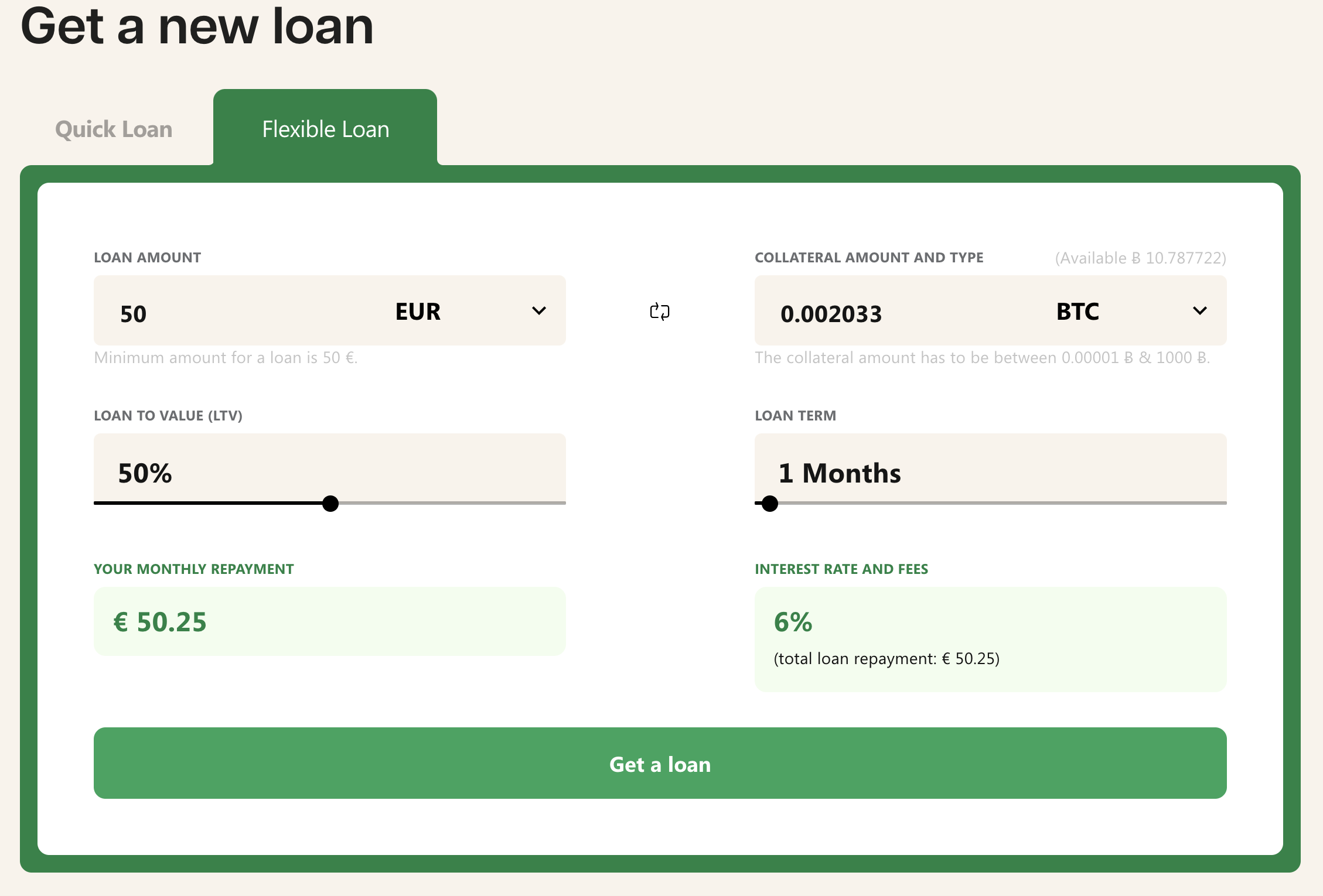 4 - Once you choose the Loan that is suitable for you, click "Get a Loan".
5 - Below you will see the details of your loan. Make sure that you read the "When crypto prices are rising" and "When crypto prices are falling". The interest will vary depending of your choice. (You will not able to change them once you complete your Loan agreement).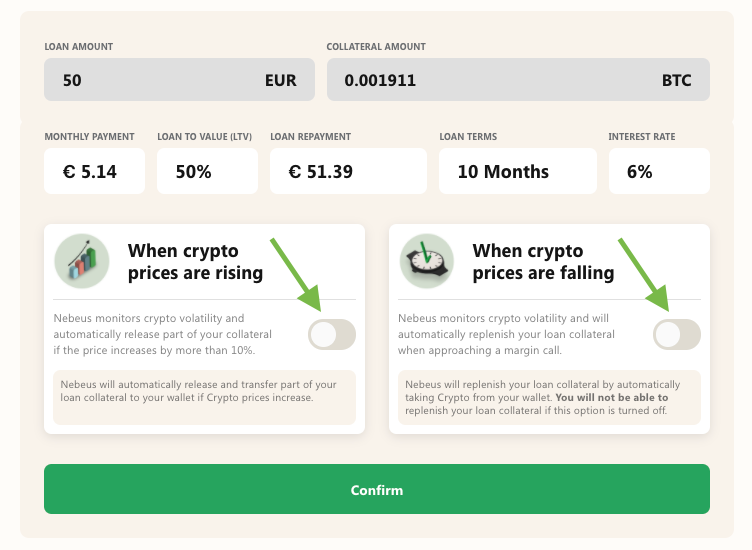 - Once you checked all the details click on "Confirm".
- Please check your "Pre-contractual information" and "Loan agreement". Once is done click on "Accept".
For loan transfer, up to €4.500 will be credited within 24hrs and above this amount will take around 72hrs.

Monthly loan repayment

On the day of repayment of the loan, the account must have the required amount.

To keep you updated, one and three days before the programmed repayment, we will send you notification emails.

After paying the full amount of the loan, the collateral will be credited to your account within 24 hours.